I have many indulgences, but Snickerdoodle cookies are the bee's knees for me. So when I found a divine blogger by the name of Recipe Girl's recipe for Snickerdoodle CUPCAKES, I fainted!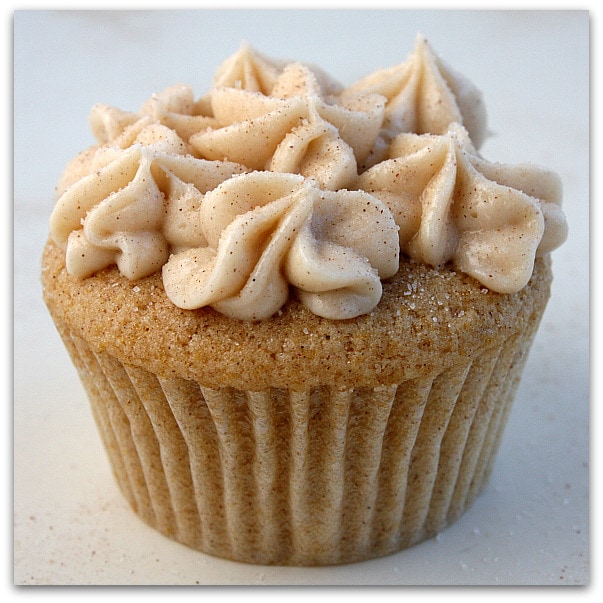 Photo Credit: Recipe Girl
These looks absolutely delish! I think this will be a perfect desert for my granny's upcoming birthday celebration that I'll feature in the coming weeks. I'm a little scared since my last kitchen endeavor started off rocky.